Speed and Quality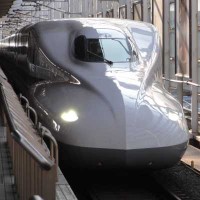 Walking on the edge of the sword,
Running on sharp crushed ice,
Without using any support,
Jumping in freedom from a cliff
Mumonkan 32
Aren't we walking too often on the edge of a sharp sword when we try to combine speed and quality? For one of my clients this is a key issue as it is for many other managers in a business environment. It seems that one has to decide faster each time in order to achieve excellent results. But how do we solve this contradiction to realize speed and quality in life?
Martial arts can be our teacher in this. In an aikido battle the opponents hit each other with speed and the quality of their fast and adequate movements decides who will win the fight on the physical level. Such physical confrontation does not occur on a mental level, but comes from within acting from the Hara (the body centre) and from beyond our thinking.
If we want to translate this on a corporate level, we must free ourselves from the fixation on our thinking pattern. When we take a deep breath in, and let go, we restore the contact with our body centre. In this way we not only relax our body, but we also create mental space which enables us to come to amazing insights without mental guiding support. In that way we are ready to jump into freedom from a cliff.
Such an amazing insight comes in a fraction of a second and can lead to excellent results. Isn't that what every manager wishes for?
Photo: R. Seitz
———————
Next training "Zen for Leadership" in Benediktushof from 28.2.-2.3.16.
See informatie and registration.