Event & Outcomes
Event
On request of the Ministry of Foreign Affairs, Inner Sense co-organized in close cooperation with the Jacob Soetendorp Institute for Human Values and the Earth Charter Initiative in the Netherlands, the Multi-Stakeholder Dialogue on Water called 'Wings for Water' and brought together business leaders, spiritual leaders and young leaders.This international Dialogue, which was hosted by the Dutch government and took place on March 21 in the Peace Palace in The Hague, as a pre-event of the international celebrations of World Water Day 2013 on March 22. The excellent inputs and presentations from the different leaders and experts revealed that the world can contribute immensely to the aim of achieving a water-secure world. Experts and leaders from civil society and the business community provided input and contributed to the Wings for Water Wake Up Call for Water Cooperation. This Call was one of the important results of the civil society and business consultation, together with concrete recommendations for the post-2015 Development Agenda on Water.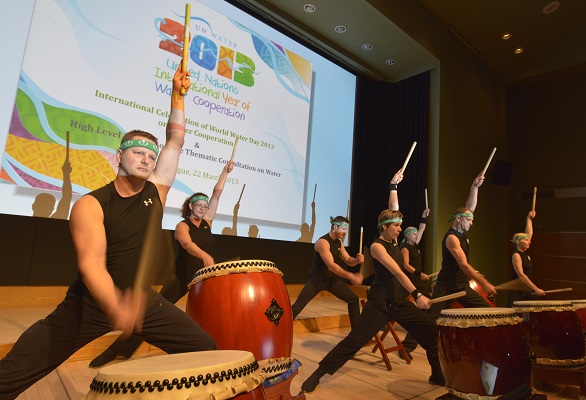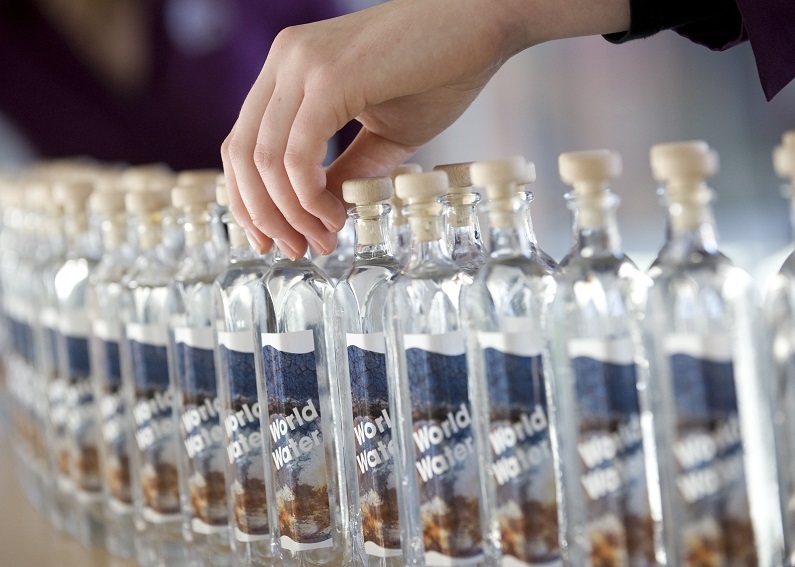 Outcomes
The outcomes of the Wings for Water multi-stakeholder dialogue on water:
A Wake-up Call on Water; which was handed over to Ms Ellen Johnson Sirlaef, President of Liberia, Co-Chair of the Secretary-General High-Level Panel on the Post 2015 the High Level Panel of the Post 2015 Development Agenda; with the result that 'Water' is now high priority on the UN Agenda.
 A spiritual statement 'a fundamental shift in mindset 'Water, from a commercial commodity to a sacred gift'. This statement was endorsed by all spiritual leaders present at the conference on March 21&22.
A 'Wings For Water' Youth Program allowing 20 young advocates to bring together a
diversity of professional and cultural backgrounds towards a common definition* on water cooperation(in the context of the UN International Year of Water Cooperation) and engagement to continue to cooperate among several youth networks;
The written document on WASH from His Holiness Patriarch Bartholomew
A lively Wings for Water Facebook group (one for participants and one open group).
The initiative for founding a ' Global Interfaith Wash Alliance': The spiritual leader, Imam
Illyassi, Head of the All India Organization of Imams of Mosques, agreed to integrate a sanitation program for Imams of Bangladesh (from the BRAC NGO) in his study program of all Imams in India (500,000).integrate a sanitation program for Imams of Bangladesh (from the BRAC NGO) in his study program of all Imams in India (500,000). Click here for more information.
Documents