Wings for Water






Wings for Water
Wings for Water is a dialogue on the future of water in which various stakeholders participate. Wings for Water is the ongoing Multi-Stakeholder Dialogue facilitated by Inner Sense in close cooperation with the Jacob Soetendorp Institute for Human Values and the Earth Charter Initiative in the Netherlands. With 'Wings for Water', the cooperation, inspiration and energy is expressed which is key to create synergy and added value and to promote concrete actions to realize the global goals on water. Wings for Water functions as a platform for innovation and communication with all 'stakeholders' namely; spiritual leaders, business leaders, intergovernmental organizations, national governments, civil society organisations and youth. Read the inspiring contributions and opinions of experts, spiritual leaders and youth from all parts of the world in Wings for Water online debate 'Prioritizing Water beyond 2015' facilitated by The Broker: www.thebrokeronline.eu/Dossiers/Prioritising-Water-after-2015.
Waterfoot Print Film
Watch the special film on the water footprint produced at the occasion of World Water Day 2013, produced by Robert Oey below by clicking on the cover.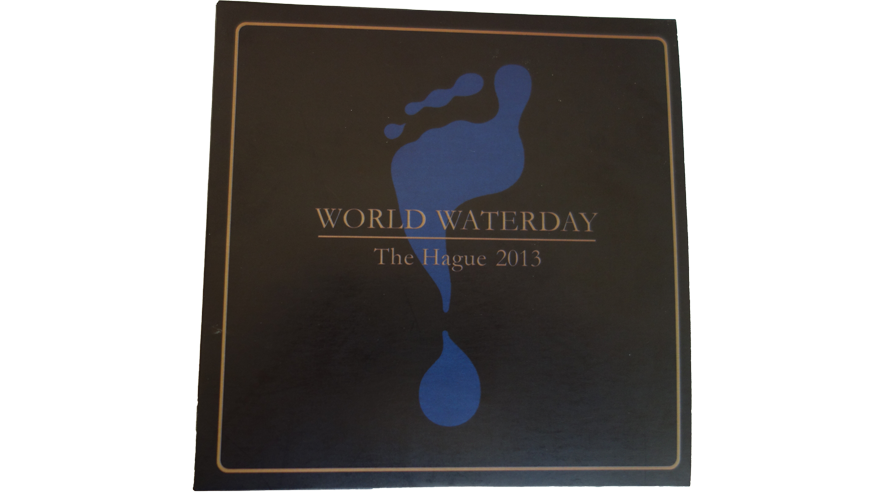 Mission
It is our aim to accelerate the efforts for a water secure world. Wings for Water was used for the first time at the occasion of World Water Day 2013 and will be running until December 2015. The timing is related to the review of the Millennium Development Goals and the agenda setting for International Cooperation beyond 2015. Wings for Water aims at raising awareness on the value of water ("water is life") and water as a human right. It is our intention to promote change in production and consumption patterns with a limited water footprint.
Wings For Water Multi Stakeholder Dialogue PeacePalace The Hague