The power of Compassion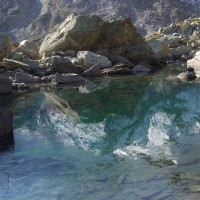 They're your children too,
The people in your employ
Think of them
As you would
Of your own beloved children
Hakuin
As we are noticing the effects of global warming and changes in the political climate, it is time to ask ourselves a number of serious questions about the way we are leading the organizations of our society. Power and control no longer appear to be appropriate instruments to lead. Instead, we live in a world where each of us is assertive and independent; a world that seems to be out of control. Other types of leadership based on milder qualities such as self-knowledge and empathy are perhaps more suited to respond to unexpected developments. We find such values in a mystic like St. Francis.
The central Franciscan values can inspire us to a kinder and gentler form of leadership in which we are ready to help and care for others. It should be possible to take more effective action if we recognize the first signals of the approaching. Leadership based on softer values would be more efficient and effective because such a form of leadership is good for us in the long run, for our employees, our company, the nature, the environment and community as a whole.
---
On monday June 20 there will be a masterclass Heart-mindful Leadership in Benediktushof Germany
From March 10 to 13, Inner Sense attended the World Global Leadership Forum – Unity in Diversity. Read more …